OCTOBER 6th 2016
DOUBLE HEADER
LIAM RYAN & SHIMON RUDICH

Liam Ryan- The Born Entrepreneur
Exhibiting an entrepreneurial spirit from a very young age, Liam has always had an eye for a great opportunity and started his first sales job whilst still at school. Within a year he was leading a team of 18 and had become the company's number one salesperson in the UK. He's since gone on to own numerous successful businesses across the world, including South Africa, Spain and Switzerland and is an expert in marketing, leadership and business planning. He started building his property portfolio in his 20s, ranging from small apartments to architecturally imposing family homes and now has an impressive portfolio both in the UK and abroad.
Liam loves a challenge and uses a combination of strategy and intuition to make strong business decisions. He's a natural entrepreneur and leader who's driven by success but he also maintains a friendly, approachable personality and is a committed family man who enjoys travelling and spending time with his children.  Liam will be sharing his simple 6 step system to making a minimum of £100,000 profit per deal using his build to rent strategy.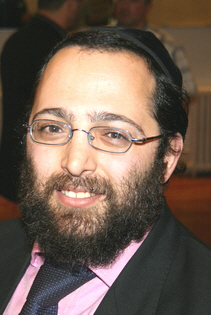 Shimon is a founding Partner at MS Law LLP and acts exclusively for property investors, whether companies or individuals. He has acquired an extensive amount of experience in residential and commercial property matters from the sale and purchase of single properties to large portfolios.
In the past few years Shimon has also acquired extensive experience in setting up, acting for and advising a number of Bridging and Lending Companies. His tasks have varied from approving lending facilities to negotiating business terms and conditions with institutional banks and underwriters and Shimon is now the sole appointed Solicitor for some of his Bridging Companies clients.
Shimon is also a successful property investor in his own right and has bought in the last 2 years at least 1 property per month.
He is the UK's leading lease options solicitor and has answered many of the most difficult legal questions surrounding lease options in terms of making them much more legally robust in the UK and is at the forefront of the new strategies and techniques in the property sector.
Within the property investor community Shimon is known as 'the go-to man' for anybody who wants to buy UK properties for £1 without a mortgage or credit checks. Based on his extensive experience in this field he has designed UK specific systems that have helped his clients do hundreds of deals and he continues to be involved in more of these types of deals than any other UK solicitor. His clients include many well known UK property experts including Richard Shepherd, Parmdeep Vadesha, Hanif Khan, Rob Moore, Mark Homer, Tigrent, to name just a few…
Upcoming Dates for 2016
OCTOBER 6TH
NOVEMBER 3RD